SPECIALIZING IN BUYING, SELLING, APPRAISING U.S. COINS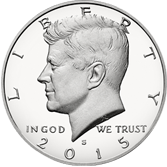 APPRAISALS
SOUTHEASTERN OHIO COIN APPRAISAL SERVICES
My coin appraisal services are backed by years of numismatic knowledge. I hold accreditation's with the American Numismatic Society in Coin Grading, Mint State Grading & Detecting Counterfeit and Altered Coins.
I have appraised many estate holdings of coins for individuals and Law offices. I only appraise U.S. Coins, not guns, knives, musical instruments and the like.
Why would anyone not want their numismatic holdings appraised by a numismatic specialist? Please feel free to contact us, in confidence, for our coin appraisal services.
Can't come to me? If need be, we will come to you. We buy and appraise coins in all Ohio and West Virginia cities. Towns like, but not limited to, Belpre, OH - Jackson, OH - Logan, OH - Lancaster, OH - Gallipolis, OH - Pomeroy, OH - Parkersburg, WV and more.